Just one more day and I will fly to Scotland. The home of Whisky and Pie…
Leaving many things behind isn't quite easy – friends, places, gym contracts and of course friends.
Everything has to go on – like the little green man from the traffic lights. Change is good and necessary.
Meeting new people, places and pies will be pretty amazing.
But keeping in touch with everyone back home is far more important.
To all my friends and family: I won't forget you – be sure about this!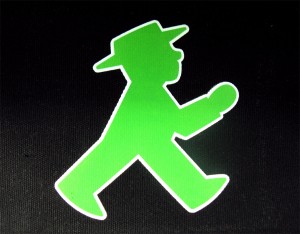 Hänschen klein ging allein…
Nur noch ein Tag – dann werde ich nach Schottland fliegen. Das Heimatland von Whisky und Pie…
Es ist nicht leicht so viele Dinge zurückzulassen – Freunde, Orte, Fitness-Verträge, aber am meisten natürlich Freunde.
Alles muss irgendwie weitergehen – wie der kleine, grüne Ampeljunge aus Ostberlin. Denn Veränderung ist gut und notwendig.
Neue Menschen kennenzulernen, neue Orte und natürlich jede Menge Pies – das wird sicher aufregend.
Viel wichtiger ist aber auf jeden Fall die Menschen zu Hause nicht aus den Augen zu verlieren.
An all meine Freunde und meine Familie: Ihr könnt euch sicher sein, dass ich euch nicht vergessen werde!