What's this all about?
The end of the winter season 2012 marks the beginning of a great adventure for us – Max and Kris – as we set out turning our backs on Berlin and Germany to start a new adventure in Edinburgh, Scotland.
But since we don't want to turn our backs on friends and family we thought it'd be a good idea to start some kind of blog where we could share our adventures, experiences and thoughts with the people we love.
New places, new people, loads of new experiences and hopefully a darn good time ahead of us – feel free to join us on our journey.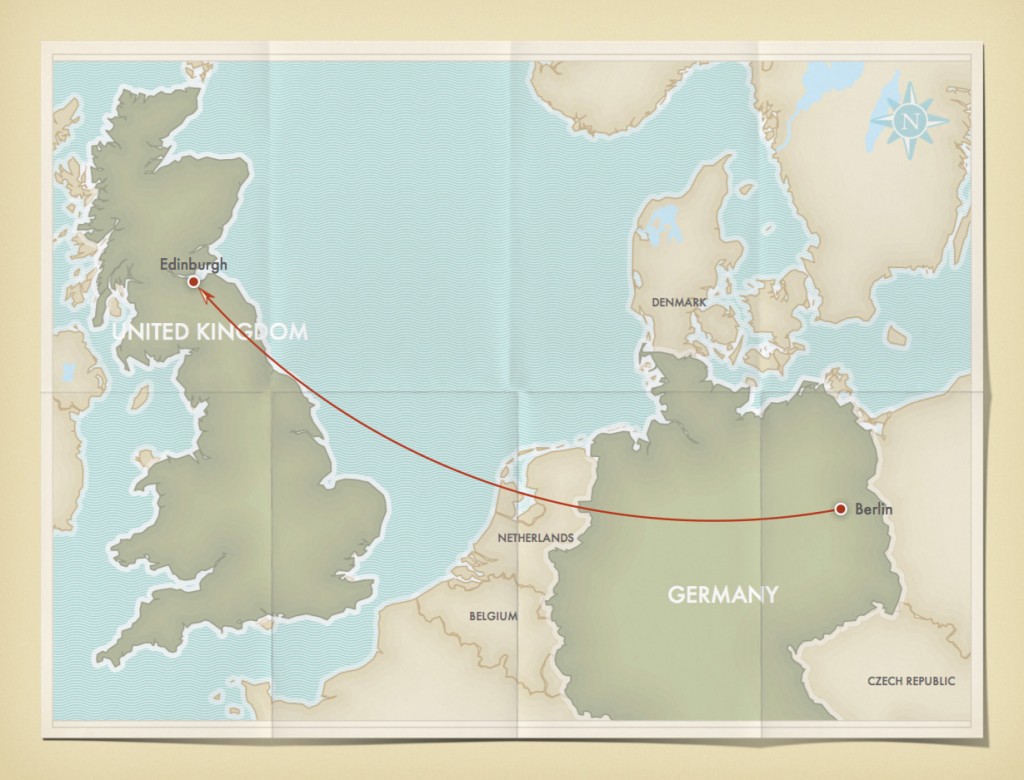 Worum geht's hier eigentlich?
Der Winter 2012 neigt sich langsam dem Ende zu – und für uns (Max und Kris) beginnt ein großes Abenteuer. Wir kehren Berlin und Deutschland den Rücken, um in Edinburgh mal was neues auszuprobieren.
Aber da wir unseren Freunden und Familien natürlich nicht komplett die Teilhabe an unserem Leben versagen möchten, dachte wir uns, dass es doch eine tolle Idee wäre eine Art Blog zu starten. Auf diese Weise können wir allen zurückgebliebenen von unseren Abenteuern, Erfahrungen und Gedanken berichten.
Auf uns warten neue Orte, neue Leute, Tonnen neuer Erfahrungen und hoffentlich auch einfach eine verdammt gute Zeit. Kommt mit auf unsere Reise.